Raiser MSeries Invitational
Super Smash Bros Melee
1 / 16 Participants
Welcome to The Raiser MSeries
This invitational is the culmination of a months-long journey.
On February 5, 2023, 16 players will clash in hopes of taking home part of a $1000 prize pool. Each player will earn an invite by placing fourth or higher in one of four MSeries qualifiers.
If you want to earn a spot, sign up to compete in one of the four qualifiers. The schedule goes as follows…
Qualifier 1 - September 18 - https://grilla.gg/g/ms1 Qualifier 2 - October 23 - https://grilla.gg/g/ms2 Qualifier 3 - November 20 - https://grilla.gg/g/ms3 Qualifier 4 - January 1 - https://grilla.gg/g/ms4
Good luck and thank you for supporting the community!
Tournament Organizer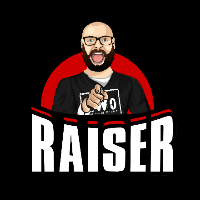 raiser606
Stage 1: Double elimination
Join the Raiser Discord
Set your nickname in the server to match your Grilla tag
Don't be a loser