SFV BCRF CHARITY TOURNAMENT
Street Fighter V
0 / 64 Participants
Cancelled
The Breast Cancer Research Foundation (BCRF) is excited to collaborate with Grilla to raise funds for breast cancer research.
BCRF investigators have been a part of every major breakthrough in breast cancer prevention, diagnosis, treatment, survivorship, and metastasis. We're dedicated to ending breast cancer by advancing the world's most promising research, and your fundraising helps us achieve this goal.
ALL PRIZE POOL CONTRIBUTIONS WILL GO TOWARDS BCRF
Your Impact:
$50 funds one hour of research.
$100 funds five liquid biopsy collection kits for a clinical trial.
$500 funds one patient's DNA sequencing in a BCRF-supported lab.
$2,500 funds one patient's enrollment in a BCRF-supported clinical trial.
Tournament Organizer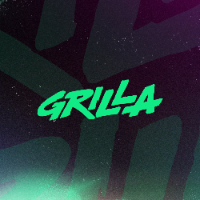 Grilla
Stage 1: Double elimination
Rules:
Player must satisfy the following requirements to participate in online matches:
A player must have a minimum of 10 Mbps download/upload speed.
Ping: Must be less than 80. Jitter: Less Than 65ms.
Check-in 1 hour prior to scheduled match time.
A Player must have a Grilla.gg account.
A Player must reside where PSN or Steam is available.
A player must have a PSN or Steam account.
Sets are FT2 until Top 8 will be FT3.
*Players must join our discord and check in 1hr prior the event @3PM PST under our #StreetFighterV channel.
Use the link below to join our discord: https://discord.gg/EzNfzNg8